Careers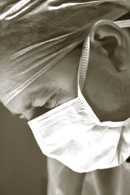 Virtually every medical breakthrough, from penicillin to pacemakers, was facilitated by physicians working in collaboration with industry. These healthcare experts juggle innovation with busy practices, operating like sole proprietors and handling everything from contract negotiations to time and expense tracking, billing, collections and compliance reporting.
Until Primacea. We help leading physicians manage their business relationships so they can focus on advancing medicine and improving patient care. We serve individual clinicians, entire hospital departments and industry leaders.
Current Openings
Principal Web Designer
We are looking for an amazing designer who loves creating products that make people's lives easier. Our first user persona is based on working with innovative physicians for years. Dr. Smith arrives at the hospital around 7:00 am, spends the day with patients, research, meetings and paperwork and leaves after 8:00 pm. His physician organizations selected Primacea to reduce his administrative burdens. We need you to help create software tools that are intuitive, efficient and helpful. Helpful to people who advance the state-of-the-art in medical care.
Like us, you like to combine creativity and practicality and you keep up with the latest useful tools.
Show us your designs. Tell us how you help professionals with your products (and let us know what you design for fun).
We will work together in Boston's Innovation District and, when it makes sense, remotely as well.
Contact us at (800) 360-1775 or hr_at_primacea_dot_com.