Primacea MD Conflict Management and Reporting System for Academic Medical Centers - Bullet Point Background/Context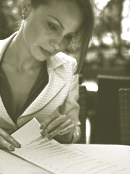 Industry interaction by AMC-employed physicians creates innovation that moves patient care forward, improving outcomes.
Industry interaction also provides an essential source of financial support to AMC's, including the hosting of clinical trials.
But, it is essential that all conflicts be accurately reported by physicians

reported payments are correct in amount and classification
payments are reflected in organizational filings and research publications

This is especially true in the Open Payments/Sunshine era
Media and Pro Publica are poised to pounce on perceived conflicts, creating negative publicity for physicians and AMC's and potentially threatening government research funding
Unfortunately, AMC's have traditionally only relied on physician-provided conflict of interest reports, which often vary greatly from data released in the Federal Open Payments/Sunshine system.
And, the Open Payments/Sunshine system, as organized and implemented by CMS, creates major barriers to physician review and dispute of conflict/payment data, especially given physicians' time constraints

Difficulty entering system
Difficulty reviewing payments

This creates a situation where physicians typically do not know what their reported conflicts will be when they submit conflict information to their AMC, which decreases the synchronicity between reported and actual conflict data, opening both up to substantial problems.
The Solution to this Problem: The Primacea Open Payments institutional review program