Time Savings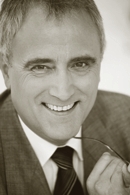 Physicians need infrastructure for their consulting work that supports their busy work styles. At Primacea, we manage all "back-office" services in a way that is compatible with each Member's work style, schedule and needs.
Time and expense tracking
Time and again, we hear how physicians have failed to be paid for engagements in which they have invested considerable time and expense. Often, time tracking was the problem. We have developed several means for Members and/or their assistants to facilitate timely recording of the services they provide and the expenses they incur.
Each Member has a dedicated voice mailbox. All messages are converted to email and archived.
Each Member has a dedicated email address. All emails are archived.
Members can also fax information, receipts and other information to a toll-free number: (888) 360 2595.
Invoicing and collections
Surprisingly, many physicians have told us they failed to be paid for engagements in which they have spent considerable time. At times, problems occurred because invoices went out too late or their client was sold or nonresponsive.
At Primacea, we start by promptly invoice all completed engagements for our Members. We manage physician collections, storing each Member's money in a personal, dedicated subaccount of the Primacea Physician Escrow Account at TD Bank. Each month we forward the net earnings to our Members along with a complete reporting of engagement finances. We will also provide each Member an annual summary of earnings and reimbursed expenses to facilitate the preparation of his/her personal income tax return.