Resources for physicians who innovate with industry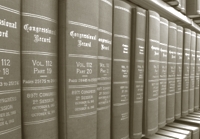 These resources provide important elements of the current environment for physicians engaged in collaborative innovation with industry. Laws, regulations and leading articles are summarized and links to the original information are included when available.
From time to time, we will update this page to reflect changes that we believe will help our Members stay abreast of current thinking. We invite Members to submit any information that they feel may worth making available to fellow physicians.