Federal Laws and Regulations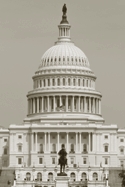 Chuck Grassley
Senator Chuck Grassley of Iowa website | 13-Sep-2012
Sen. Grassley's introduced the "Let the Sunshine in: Implementing the Physician Payments Sunshine Act" roundtable held September 12, 2012: The Centers for Medicare and Medicaid Services (CMS) was tasked with carrying out the Physician Payments Sunshine Act. The agency had until October 1, 2011, to issue regulations. CMS failed to meet that deadline. There was no explanation for the delay and no indication of when to expect completion. "Today's roundtable is geared toward gaining a better understanding from CMS officials on why they have failed to implement the Sunshine Act, their anticipated release of the regulations, and the consequences facing industry due to the lack of guidance from CMS."
Chelsea Conaboy, Globe Staff, The Boston Globe
The Boston Globe | 27-Jan-2012
"All companies that make drugs and medical devices sold in the United States and covered by Medicare and Medicaid may soon have to report payments made to physicians and teaching hospitals.... The rules have been a long time coming. The Affordable Care Act called for them to be in place by October 2011."
Allistair M. Nevius, J.D., Editor-in-Chief, The Tax Adviser
Journal of Accountancy | 01-Apr-2010
While the legislation generally deals with the health care system, it contains many revisions to the Internal Revenue Code. Individuals and businesses are affected and are likely to look to their accountants and financial advisers for guidance and compliance help. Among other things, the legislation provides a credit to help individuals afford insurance; it also imposes a penalty on individuals who do not obtain health insurance. Small businesses that provide health coverage for their employees are also eligible for a credit; large businesses that provide inadequate health coverage are subject to an excise tax. The medical deduction threshold is increased to 10% of adjusted gross income.
The Henry J. Kaiser Family Foundation | 31-Mar-2010
The timeline "provides implementation dates for key provisions. It reflects provisions in the new law and incorporates modifications to the law in the Health Care and Education Reconciliation Act of 2010 passed by the House and Senate."
U.S. Government Printing Office | 23-Mar-2010
See Section 6002 "Transparency Reports and Reporting of Physician Ownership or Investment Interests."
Thomas Sullivan, President of Rockpointe Corporation
Policy and Medicine | 22-Mar-2010
Provisions regarding physician payments are summarized in this report along with other transparency requirements of the law.
Richard N. Fogoros, M.D.
The Covert Rationing Blog | 16-Mar-2010
"I was sure my career had ended. My family, friends, patients and colleagues were about to see the CEO of my hospital appearing before a hostile Senate Investigational Committee answering questions on the Medicare fraud that I supposedly had committed. I knew it didn't matter that I hadn't done anything wrong. Truth is only a compilation of some facts, whereas perception is everything."
Margaret A. Hamburg, M.D.
Office of Senator Charles E. Grassley | 04-Mar-2010
The Agency's Office of Criminal Investigations (OCI) obtained 4,392 convictions, imposed $9.89 billion in fines and seized assets worth more than $1 billion from its inception in 1992 through fy 2009. The Agency's senior leadership now recommends various changes, including increased misdemeanor prosecutions against corporate officials and enhanced debarments and disqualifications against clinical investigators.
Bernard Lo and Marilyn J. Field
Institute of Medicine
"Collaborations between physicians or medical researchers and pharmaceutical, medical device, and biotechnology companies can benefit society - most notably by promoting the discovery and development of new medications and medical devices that improve individual and public health. However, relationships between medicine and industry may create conflicts of interest, potentially resulting in undue influence on professional judgments."
Jacob Goldstein
The Wall Street Journal | 25-Jun-2008
"Chuck Grassley is at it again. The senator from Iowa is looking into a Stanford psychiatry professor's multimillion-dollar stake in a drug company called Corcept Therapeutics." Stanford University School of Medicine documented disclosures made by a member of the Stanford medical school faculty.
Cornell University Law School | 10-Aug-1993
The Stark Law prohibits a physician from making a referral to an entity in which he or she (or an immediate family member) has a financial relationship for a designated health service unless the arrangement is covered by a statutory or regulatory exception. In the event a proscribed referral is made and no exception is available, the entity performing the services is prohibited from submitting a claim for the services to the Medicare program or billing any individual, third-party payor or other entity for the services. Violations can result in exclusion from Medicare and Medicaid as well as civil penalties up to $15,000 for each such service plus two times the amount of reimbursement claimed.
Cornell University Law School | 18-Aug-1987
Under the federal Anti-Kickback Statute it is unlawful to knowingly or willfully offer, pay, solicit or receive any remuneration, directly or indirectly, in cash or in kind, in exchange for a patient referral or referral of other business for which payment may be made by a federal health care program, including Medicare and Medicaid. Violations are considered felonies, and can result in jail time, criminal money penalties and exclusion from Medicare and Medicaid as well as civil penalties up to $50,000 for each violation.