Negotiation and Counsel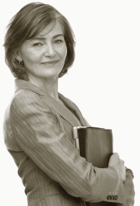 Negotiating fair market value for physician services
Recent legislative and regulatory changes require that compensation for services provided by physicians to industry be set at fair market value. While companies often use tiered levels for rating and paying physicians, most individual physicians find it difficult to determine the fair market value for the services they provide. We maintain proprietary standards that are supported by rich data gathered from fully-executed contracts between physicians and industry to determine appropriate pay and engagement terms based on their level of expertise and achievement within their specialty.
Physicians have told us how difficult it is for them to negotiate and advocate for terms on their own behalf. At Primacea, our mission is to work in the best interest of each physician. As a result, we seek to understand their goals and intentions in each relationship and then negotiate for rates and terms that fairly compensate them for their efforts. We also seek to ensure that they are compensated for the totality of services rendered, including for preparation and travel time (which is often overlooked) when appropriate.
Legal representation, advocacy and contract review
All contracts are reviewed by legal counsel to protect physicians' best interests. Counsel serves as each physician's advocate and negotiates to achieve the following:
Consistency with applicable laws, regulations, academic/hospital policies and ethical standards
Ability to disclose relationships per legal, medical center, speaking and publication requirements
No limitations on ability to do research
Freedom from non-compete restrictions
Minimized personal liability
Full and fair market value for your services
Reimbursement of all reasonable travel and other expenses
Every signed agreement is retained by Primacea in case of medical center review, outside investigation or any other physician requirement.